Sexual respect at Akron
We strive to promote an environment of sexual respect—and that means zero tolerance for gender-based harassment, sexual assault or misconduct, relationship violence or stalking.
---
Our take
As a campus com­mu­nity, we must do all that we can to educate ourselves about issues related to sexual mis­conduct, and we must avail ourselves of the most effective programs and services to prevent sexual assault. We must respond quickly to provide needed support and resources. And we must continuously strive to do more, to listen to each other with compassion and respect, and to create a culture of zero tolerance for behaviors that violate our values, ethics and the law.
We are a learning community that holds itself accountable for our students' success. Join me in offering your advice, energy, and time to ensure that our programs and services are available and known to all who may benefit.
Michael Strong
Dean of Students
---
#METOO FOUNDER ON CAMPUS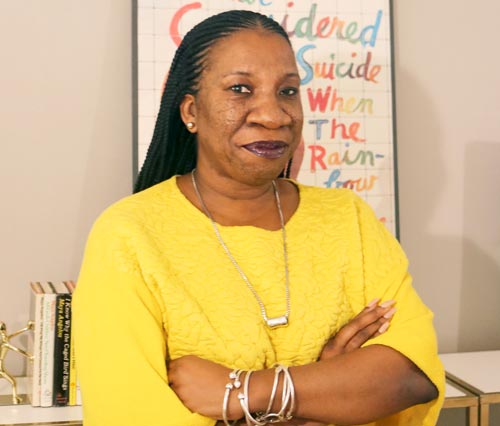 For Sexual Assault Awareness Month in April 2018, we welcomed Tarana Burke to campus, where she spoke before a large audience. Burke is the founder of the #MeToo movement.
---
BYSTANDER INTERVENTION
Will you be the one?
At a party this weekend, who will you be? This appreciation for bystanders who intervene was produced by and graciously made available to us by The Ohio State University.
---
CAMPUS RESOURCES
---
News
Center supports survivors, raises awareness
The Rape Crisis Center operates an on-campus office for student advocacy and support in Room 246 of the Student Recreation and Wellness Center.
"The center's presence strengthens our ability to reduce and prevent sexual misconduct through education and awareness," says Michael Strong, dean of students. Office initiatives include bystander-intervention training and victim-response training.
The on-campus office of the Rape Crisis Center can be reached at 330-972-6328. The Rape Crisis Center also provides services at all hours on its hotline, 877-906-RAPE. More options for survivors.
---